Repair & Maintenance By Compressor Valves & Accessories
Compressor Valves & Accessories (CVA) offers its clients a comprehensive and reliable set of aftermarket repair and maintenance services that have been developed to ensure that you get the most use and best possible value out of the solutions we supply.
We are an authorised provider of specialised aftermarket services for air compressor equipment by the Dalgakiran / Hertz group in South Africa, positioning us as the ideal partner when you need repairs and maintenance on your equipment.
This provides us with easy access to OEM parts and the latest techniques, ensuring the quality of our aftermarket services.
All spares are made according to internationally accepted quality standards, to close tolerances and are equal to or better than the original parts they replace. Much of this was made possible through the incorporation some years ago, of SBL Engineering, and Alrode Cooling Systems. The facilities allow the company to force down the artificially high prices of many imported spare parts.
As a result of its extensive repair facilities, Compressor Valves & Accessories (CVA) is often able to ensure second-hand units, and repair these for sale at reasonable prices. This is only possible because of the availability of low-cost spare parts, due to the in-house manufacturing capability.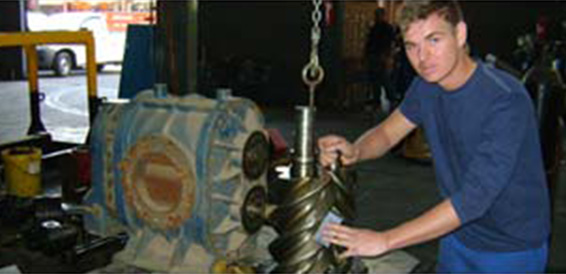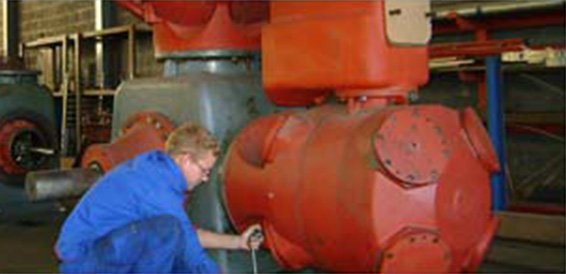 MAINTENANCE SERVICES THAT ENSURE TURNOVERS
Sticking with routine maintenance is an integral step in ensuring that your operations have a reliable supply of compressed air or gas, which is an essential component for many of your applications.
Our team of expert technicians can ensure that maintenance needs are seen to, thanks to our ability to assist with electrical and mechanical problems with compressed air equipment, anywhere in South Africa.
IN-HOUSE MANUFACTURING FOR SPARES
We are able to provide a reliable supply of high-quality spare parts for compressor equipment with minimal delays to ensure the continued operation of your compressed air systems.
Compressor Valves & Accessories (CVA)boasts a comprehensive manufacturing facility for critical spare parts for the machines we service. This ensures that parts are readily available when our clients need them, and significantly reduces the cost and risk of machine downtime.
A DEDICATED AND HIGHLY SKILLED TEAM
Our maintenance and repair services are delivered against a background of extensive experience and service excellence, thanks to our team of highly skilled, trained, and experienced technicians. We assist clients with addressing issues with compressor equipment on a daily basis, providing us with the proficiency you need for more profitable operations.
CONTACT COMPRESSOR VALVES & ACCESSORIES FOR DETAILS
If you would like to know more about our specialised maintenance and repair services for compressor equipment, be sure to get in contact with a representative from Compressor Valves & Accessories (CVA) today.